Family, first and foremost, I'd like to give God the credit for giving me the gift of speech and the written word.  His power and wisdom is what guides me through most of what I write.  Although I do not wish to cause pain to anyone with careless words, it is with absolute conviction that I use words as a weapon against those who are sociopathic in their speech and actions against my people.
Black people are the salt of this earth.  We are the glue that binds all humanity.  Our indignation is not that we are to be worshiped but that we are the creation of the most high who is worthy to be praised.  If you hate our Blackness; than you have a problem with God.
I'm tired of Black people apologizing, rationalizing, and galvanizing reasons to capitulate to an enemy who quite frankly, doesn't mind using violence on our people.  Yes.  I'm talking about white people.  They think they can do whatever they want and then tip-toe away, facing no retribution for their harassment and hatred.
That is going to end TODAY!
Once upon a time, I remarked to a friend: The day you stop fearing your enemy, will be the day you defeat your enemy.  That's real talk.  I'm tired of Black people acting like wimps whenever they are in the presence or are confronted with blatant racist actions from white people.  It's ridiculous.
There has to be a code of righteous conduct.  Do white people exemplify that?  Even using the word, righteous, connotes Love.  Do white folks love us?
The very nature of the question is preposterous, given light of today's behavior, exhibited with abandon by white males.  THEY ARE EVIL!!!  They don't change!!!
This is just crazy. All of it. I'm just tired of white folks and their "ish. Seriously. Living in Georgia has literally turned me into some kind of gangsta activist. These people are beyond loony. Most white people are one egg short of a dozen. Just about every single craKKKa you meet down here is on some kind of medication for either a psychological, mental, emotional, or multiple personality disorder. INSANITY! Completely. I'm literally at the tipping point of knocking the hell out of one. When you go to a Wal-Mart, and feel like you have to move about the store as you grocery shop, like a Ninja in Crouching Tiger, Hidden Dragon, it's about time to get out of dodge.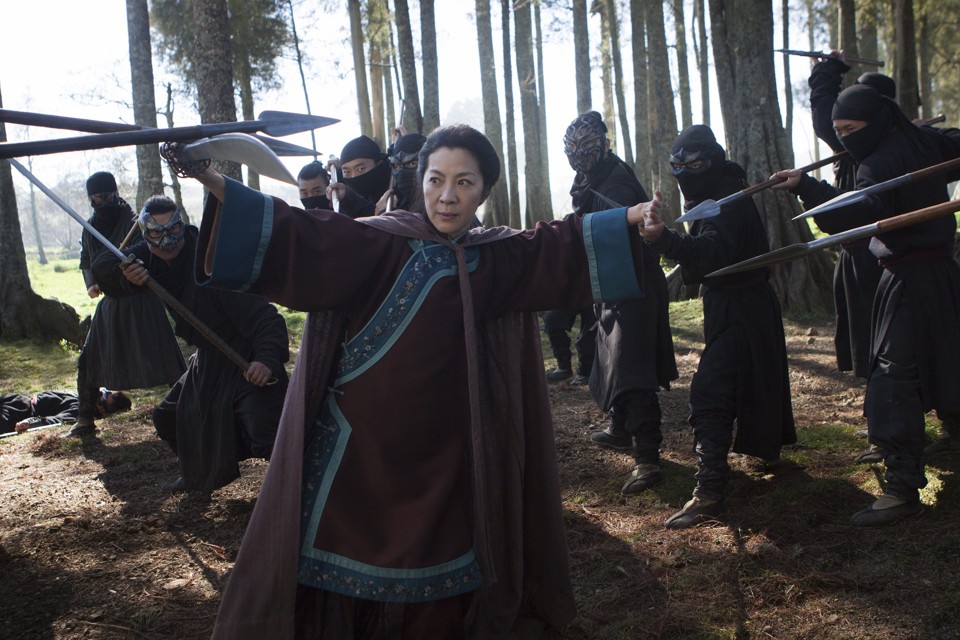 This is not a joke, family.
The audacity of white folks to presume after all of the violence they've inflicted on us, that we are to be good "Knee-grows", smile for the camera, pray and acquiesce to their abuse.
LIKE HELL I WILL!!!
You can pray.  You can march.  You can protest to the high hills but the only thing white supremacy fears: is the loss of finance or the loss of life.
Being nice to them is not a remedy.
Put a hand on me, I'll crack your skull open like a cantaloupe. Family, my mama taught me that manners will take you further than money, but these craKKKas in Georgia will make you forget you had home training. I'm all for transcending Niggah tendencies in the metaphysical sense, but if one of them puts a hand on me; so help me God, a S.W.A.T team will have to be called to get me off their ass.
And this better be the attitude that Black people have.
When I was growing up in Chicago, the first thing you learned was to defend yourself–you better.  Even the perception of weakness could be dangerous.  One didn't live in fear, you walked as FEAR.  People don't respond to flaccid edicts that promote civility.  When you're in a jungle, your ass better be ready to face whatever the environment dictates.
STAND UP like men and women and DEMAND RESPECT!
It's about time to get serious about fighting white people!
When people see that we are not going to tolerate their behavior and will do what needs to be done…By Any Means Necessary; it will stop!